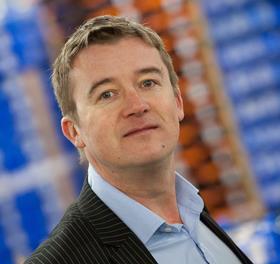 Foodservice supplier Reynolds has offered reassurances that the UK will probably avoid repeat shortages in salad vegetables this year, following reports of failed iceberg lettuce, broccoli and asparagus crops in Spain.
A summer drought followed by a recent cold snap in Almeria, Murcia and Alicante sparked concern in the media that there could be further shortages after the 'courgette crisis' and shortfalls in several other vegetables in 2017.
Fortunately, Reynolds' head of marketing Andy Weir said the supplier was "not foreseeing any major disruption" to its vegetable supply in 2018.
"At Reynolds we haven't seen any major issues, other than some low head-weights on lettuce and occasional colouration issues with tomatoes and peppers," he said. "The cold snap in Spain was fairly regionalised and lasted a relatively short period of time so, with temperatures increasing over the last few weeks, the supply situation is more or less back to normal."
One issue with the potential to affect market availability is water supply, according to Weir. "The water shortage in Spain is currently the main issue, however our growers are well covered in this area,' he said.