BerryWorld blueberry receives 2-star Superior Taste Award
Blueberry variety Eureka Sunrise, from the Mountain Blue breeding programme, has been granted a coveted Superior Taste Award.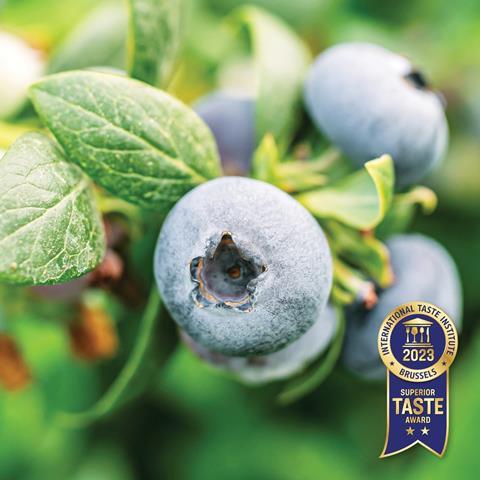 Supplier BerryWorld announced that the variety was crowned by the jury of the International Taste Institute in Brussels, where it received a 2-star award.
Eureka Sunrise blueberries, which are exclusively grown by BerryWorld growers across Europe and Africa, received a score of 86.5% from the jury. It became the twelfth variety from the company's portfolio to receive recognition from the institute.
"We are delighted to receive this accolade, which recognises our ongoing global strategy to deliver the best-tasting, premium berries, year-round; varieties which secure a sustainable future for the berry category, yielding for growers and consistently delivering on consumers' quality expectations," said Adrian Olins, divisional CEO at BerryWorld Group.
"From the beginning, BerryWorld-grown Eureka Sunrise showed superior characteristics so we knew it was going to represent a significant step change in the blueberry market."
Eureka Sunrise is currently produced by BerryWorld's dedicated grower base in South Africa, Zimbabwe, Morocco, Spain and Portugal, with commercial plantings also underway in Egypt.