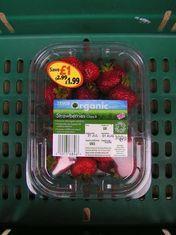 Tesco is allowing customers to leave any packaging they feel is excessive or don't want at the check-out.
The retailer is launching a six-week trial scheme at two of its supermarkets aimed at answering consumer demands to reduce packaging waste.
The move follows a Women's Institute conservation campaign that was conducted four years ago and will be implemented at Tesco Extra stores in Guildford and Ilminster, reports Recycle.co.uk.
Tesco shoppers will take advantage of the opportunity to recycle packaging materials that are easy, immediate and at no cost to them, Tesco claims.
The retailer believes that customers will make it clear to them and their suppliers the type and amount of packaging that is required - and what can be reduced or discontinued.
The trial is part of a wider campaign by the retailer to promote the recycling of packaging and streamline the materials used, and is linked to its scheme to reduce the use of plastic bags.
Tesco currently runs 3,500 recycling and waste reduction projects, which have been credited with diverting around 87 per cent of the retailer's waste from landfill to date.