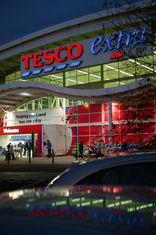 The future of Tesco's first wholesale outlet in India is in doubt following the Karnataka state government's refusal to issue the retailer with a license to sell food products from the outlet slated for development in Bengaluru.
The state government refused to grant the retailer a license to sell agricultural produce, including grains and vegetables, because of resistance from local traders, reported global finance newswire RTT News.
Tesco India director of corporate affairs Leonie Morris said the non-issuance of the license presented a major stumbling block.
"We are still evaluating the situation, but it is unlikely we will start our first store in Karnataka."
She said that while no decision had yet been made as to the future of the Bengaluru outlet, the company could look to establish its first wholesale store in another state, such as Maharashtra.
According to a report on website Indian Retailer.com, the company experienced a similar problem when a license to retail food products at an outlet planned for Bangalore was not issued by the state government following resistance from local traders.
Entry into the Indian retail sector has been slow for Tesco, with the company announcing in 2008 it planned to have wholesale outlets established in the country the following year.
Tesco's current involvement in the Indian retail sector is limited to a deal to help Trent, the retail arm of Tata Group, develop its Star Bizaar hypermarket business.