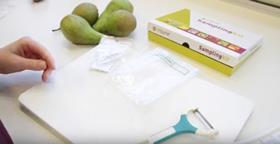 Gene activity analyst NSure has closed its doors after more than a decade testing fruit quality and the impact of chemical treatments.
Founded in 2006, the Dutch company became a leader in gene activity measurements, which can be used todetect developmental changes or treatment effects, both of which can have a major impact on crop quality.
A company spokesperson said: "It has been a great journey, working in the agri-food world with you. Although we had great successes in either test kit development or performing contract research for you, we were too small a company to survive commercially.
"Mr M Blok has been appointed as curator and, together with the team of NSure, we are trying to close the company as gently as possible, with the least possible damage to our customers and suppliers.
"We are also trying to find a place for our more successful test kits, so that our current customers would still be able to rely on the gene expression method for making better decisions on timing."