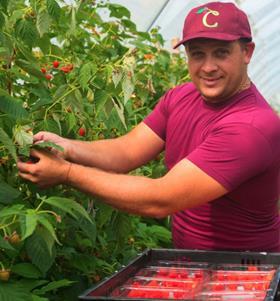 Chambers' ready-to-eat fruit division The Fruitery has been awarded AA* status, the highest grade available, from the BRC.
The BRC two-day audit was based on analysis of the paperwork trail for all fruit that is processed via The Fruitery's high-care facility as well as face-to-face meetings with key production staff.
Auditors spent time with members of The Fruitery team to assess their levels of awareness of the recommended processes to ensure compliance with the global food safety initiative, and determine that they understood and fully implemented the required protocols in line with industry best practice, to deliver a quality, safe product.
Kate Boxall, compliance and health and safety manager for The Fruitery, said: "100 per cent traceability, an unmatched timescale from harvest to preparation and a hefty investment in state-of-the-art technology to ensure that we comply with the most stringent food hygiene protocols, these have always been the cornerstone of The Fruitery proposition.
'These factors are key in providing reassurance to our customers that The Fruitery represents the freshest, direct-from-the-farm, high-quality ready-to-eat prepared fruit pots. However, the BRC AA* certification in such a short space of time since The Fruitery's launch in 2019 is further proof of the business' ongoing commitment to delivering a superior product that boasts the top level of global food compliance."