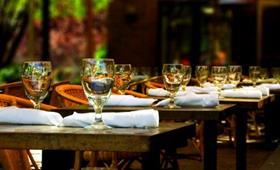 The foodservice sector looks set to continue in the doldrums for the foreseeable future, a leading industry analyst has predicted.
Consultant Peter Backman's analysis of fourth-quarter trading in 2019 suggests the market remains in decline, with the drop particularly pronounced in the institutional sector, which continues to suffer from reduced expenditure on school meals, hospitals and other public facilities. Promises made during the election will likely have limited impact on expenditure in the short term, he added.
Workplace feeding is under pressure from newer forms of working such as homeworking and co-working spaces, while the expasion of online delivery is putting pressure on traditional caterers.
'The overall effect of these activities are restricted to specific geographies (notably London), but they're likely to grow and change the nature of workplace feeding in the longer term,' Backman said.
The hotel and leisure sectors have seen falling demand in the last few months, with expenditure per visitor lower than in the recent past and interpreted as a sign of consumer unease.
Restaurants continue to suffer from weak consumer confidence, a lack of clearly defined offers, falling standards of food and service, poor reputation caused by issues such as allergens and rising costs for property, food and labour, said Backman in a damning assessment of the state of the sector. A bright spot in the market has been the food-to-go sector, but the coffee shop market is now beginning to show signs of overcapacity.
Pubs, at least, are performing well, but while food sales rose in the last quarter it is drinks sales which are driving growth. 'This continued strong performance suggests that the big shakeout in the pub sector, which has lasted for two decades, may be coming to an end,' Backman said. 'The pub operators who remain standing are in tune with what their core market demands.'