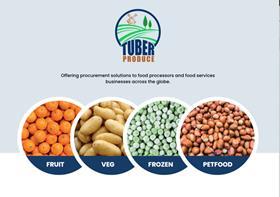 Hull-based produce supplier Tuber Group has acquired Saxon Foods from the Abbeydale Food Group for an undisclosed sum, according to press reports.
Tuber Group was founded in 2017 by Steven Humphrey to supply potatoes to food processors and packers in the UK. It now procures fresh and frozen fruit and veg for food processors and foodservice businesses worldwide.
Saxon, headquartered in Lincolnshire, supplies frozen added-value vegetable products to retailers, wholesalers and the foodservice market in the UK. Its products are also sold into continental Europe.
According to Just Food, the company, which employs 80 people, was created following Abbeydale's acquisition of B2B supplier Country Chef in 2011. It was given a name change and a new distribution model.