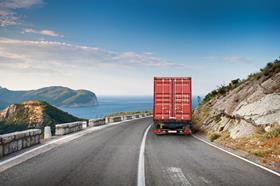 Some 96 per cent of UK logistics businesses are now reporting problems recruiting HGV drivers, according to the results from Logistics UK's September 2021 Performance Tracker, released today (07 October 2021). However, the Performance Tracker also highlighted that skills shortages are growing across the entire logistics industry, not just affecting the availability of HGV drivers.

More than 13 per cent of businesses are now reporting severe to very severe problems recruiting warehouse staff – compared to September 2020, when zero respondents reported facing recruitment challenges of that scale – 24.5 per cent of respondents also report severe or very severe problems recruiting van drivers; once again, zero respondents reported facing such severe difficulties in September 2020.

Elizabeth de Jong, Policy Director at Logistics UK, comments: "The results of the September 2021 Performance Tracker show that the logistics industry is suffering from skills shortages that go beyond HGV drivers; businesses are also facing challenges recruiting for vital roles such as warehouse staff, van drivers, fitters, mechanics, technicians, forklift drivers and transport managers. While we are pleased to see logistics businesses are taking steps to attract and retain HGV drivers – through measures such as pay increases, recruitment drives, and the introduction of apprenticeship and upskilling training schemes – we are concerned that some supply chain disruption will continue until these crucial roles are filled."

The number of transport/logistics/warehouse online job adverts was double the same period last year, according to ONS vacancies data (provided by the online job search engine, Adzuna) for 10 September 2021. The report also identified that overall business confidence has now recovered to pre-pandemic levels.

Logistics UK's Performance Tracker monitors the performance of the logistics industry each quarter. To view the full results from the September 2021 Performance Tracker, please download the report – which is available to Logistics UK members and non-members alike – via the link logistics.org.uk/coronavirus/logistics-performance-tracker

Logistics UK is one of the UK's leading business groups, representing logistics businesses which are vital to keeping the UK trading, and more than seven million people directly employed in the making, selling and moving of goods. With COVID-19, Brexit, new technology and other disruptive forces driving change in the way goods move across borders and through the supply chain, logistics has never been more important to UK plc. Logistics UK supports, shapes and stands up for safe and efficient logistics, and is the only business group which represents the whole industry, with members from the road, rail, sea and air industries, as well as the buyers of freight services such as retailers and manufacturers whose businesses depend on the efficient movement of goods.