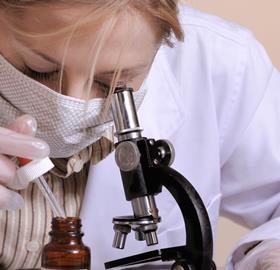 Several peers in the House of Lords are keen to pave the way for lifting restrictions on gene-editing in England.
According to aGuardianreport, a number of peers are planning to propose an amendment to the new Agriculture Bill, which will open the door to gene-editing by giving the Defra secretary, currently George Eustice, new powers to change the Environmental Protection Act.
The Guardiansays the move is 'supported by a wide number of peers', although the change would only apply to England, with the rest of the UK needing seperate legislation.
Although using a different method to GM (genetically modified) crops, gene-editing, which uses the CRISPR-Cas-9 tool, has come under the same scrutiny, and regulation as its counterpart.
In 2018 the European Court of Justice upheld an EU ruling that gene-edited crops should be regulated in the same manner as GM food, effectively outlawing it due to the prohibitively expensive hurdles required to bring GM crops to market.
In the House of Lords last week however, Lord Cameron said: "I would like [to send] a clear message in this bill that we will move forward to allow gene editing in our research programmes.
"This is a way of speeding up the natural methods of farm breeding to ensure that we can improve the environmental and nutritional outcomes of feeding our ever-expanding human population."
Both Eustice and his predecessor Michael Gove have indicated they are open towards the potential for gene-editing, following the UK's departure from the European Union.
Lord Gardiner, parliamentary under-secretary, Defra, said: "On gene editing, the government agrees that the EU approach is unscientific."
If given the power to allow gene-edited crops on UK markets, it would signal a huge change for English agriculture and horticultural breeding companies, who would have an entirely new method at their disposal for developing new fruit and vegetable varieties.
Many scientists have long argued in its favour, claiming it is a faster and more effective way than naturally selecting for random or radiation induced mutations in fruit and veg genetics.
Critics argue that its safety and efficacy has yet to be proven however. Furthermore, English gene-edited crops would not be allowed in the European market any time soon, although the US Department of Agriculture has signalled it will not regulate crops grown by gene-editing.