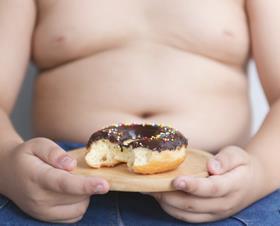 Unhealthy food and drink should be taxed more heavily to help subsidise the price of fruit and vegetables, an influential new report has argued.
The report, entitled Time To Solve Childhood Obesity, was written by chief medical officer Professor Dame Sally Davies and published this week. It outlines a raft of recommendations to help tackle the obesity crisis among young people and make long-lasting change that will prevent early deaths and reduce the burden on the NHS.
Those recommendations include an urgent post-Brexit review of VAT rates on food and drink, proposing a tiered VAT approach so the unhealthiest products have a higher rate of VAT which could be used to subsidise healthy food, starting with fruit and vegetables.
Other proposals include extending the soft drinks levy to cover sweetened milk-based drinks with added sugar, demanding more consistent nutritional labelling in the out-of-home eating sector, and introducing more policies that allow children to be active and healthy.
The report highlights the extent of the battle faced by fruit and veg in getting the public's attention. In 2017, over £300 million was spent on advertising soft drinks, confectionery, sweets and savoury snacks, compared to just £16m on fruit and veg.
Dame Sally wants to tackle that inequality by phasing out all marketing, advertising and sponsorship of less healthy food and drink products across all mediums including online and at public events, and prohibiting eating and drinking on urban public transport with the exception of fresh water, breastfeeding and for medical reasons.
Schools can also play their part by serving more vegetables in canteens and growing fresh produce on their own sites for educational and health purposes.
Responding to the report, Kate Halliwell, head of UK diet and health policy at the Food & Drink Federation, said:"UK food and drink manufacturers are working hard to implement what has already been asked of them by government in three chapters of a Childhood Obesity Plan published in just three years.
'FDF member companies are committing time and resource to deliver the government's various reformulation programmes - cutting salt, sugars and calories. In fact, FDF members are selling 57.3 million fewer kilogrammes of sugars and one trillion fewer calories than they were back in 2015.
"As Public Health England acknowledge, reformulating products takes time, and we must always take the consumer with us. We want government to support us in this work and not introduce punitive measures which might hinder it.
'We agree more needs to be done to tackle obesity, and welcome the report's clear steer that everyone needs to play their part, including schools, local councils and the NHS. Manufacturers alone will not solve this. We believe money should be put behind specific, targeted measures for those most affected by the burden of obesity.'