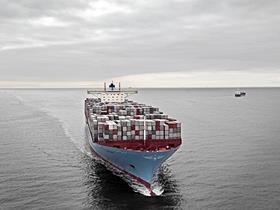 The UK will not back down from its food and safety standards in trade negotiations with the US, according to official government strategy.
New trading objectives published today by the Department for International Trade, promise to strike an "ambitious and comprehensive" free trade agreement with the USA.
Secretary of DIT, Liz Truss, said the deal will "increase growth in all four [home] nations" with government estimating an increase in transatlantic trade of £15.3 billion.
Prime Minister, Boris Johnson said: "We have the best negotiators in the business and of course, we're going to drive a hard bargain to boost British industry.
'Trading Scottish smoked salmon for Stetson hats, we will deliver lower prices and more choice for our shoppers. Most importantly, this transatlantic trade deal will reflect the unique closeness of our two great nations."
The Department for International Trade unveiled a bullet point list of core objectives from its negotiations during the touted trade deal with the US.
Fourth on its list is a commitment to upholding the UK's food standards, albeit without commiting to uphold current standards, as they currently exist. The DIT's objectives are to:
·Agree an ambitious and comprehensive free trade agreement with the United States that strengthens the economic relationship with our largest bilateral trading partner, promoting increased goods and services trade and greater cross-border investment.
·Increase UK GDP by opening up opportunities for British businesses and investors, and facilitating greater choice and lower prices for British producers and consumers.
·Rigorously protect the UK's freedom to provide public services, such as the National Health Service, in the national interest. The NHS is not for sale and the Government is committed to the guiding principles of the NHS – that it is universal and free at the point of use.
·Throughout the terms of the agreement, ensure high standards and protections for British consumers and workers, and build on our existing international obligations. This will include upholding the UK's high domestic standards on food safety and animal welfare.
·Futureproof the agreement in anticipation of rapid technological developments.
Truss said: "Striking ambitious free trade agreements with our partners around the world is one of the key opportunities of Britain becoming an independent trading nation once again.
"This deal with our biggest single trading partner will cut red tape for our small businesses, cut tariffs for our great products from dairy to cars and increase growth in all four nations.'