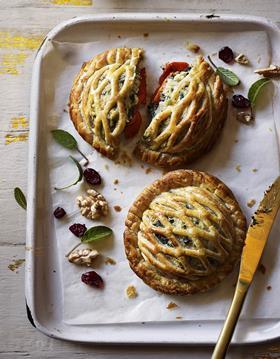 Vegan food is continuing its surge ahead of Christmas this year, with Waitrose's festive vegan range up 40 per cent in sales compared to 2018.
According to Waitrose data, main vegan dishes such as the nut roast, and "Root En Croute", are selling well during this year's Christmas season, nearly doubling in value.
Veggie-based vegan sides are also performing well, with mushroom and chestnut paste the most popular starter with customers, and the vegan festive wreath, made from apples, cranberries, mushrooms, apricots and leeks the most popular accompaniment.
Charlotte McCarthy, vegan and vegetarian buyer at Waitrose & Partners, sais: "Our vegan range has been growing in popularity for a number of years, however we anticipate this Christmas will be the biggest ever for vegan food.
"We've worked really hard to ensure that there is an exciting range available for our customers and that we offer an entirely vegan Christmas dinner - trimmings and all!"
The retailer says it has been extending its vegan offering to meet the demand of customers throughout the year. The overall vegan category is up 35 per cent on last year, with the Waitrose Food and Drink Report 2019/20 also revealing that sales of vegan ready-meals were outselling their vegetarian counterparts for the first time.