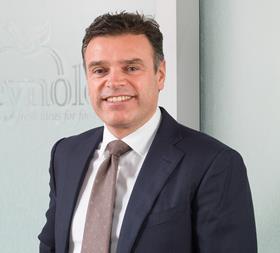 Tony Reynolds, managing director of British foodservice giant Reynolds, says his company will come out of the coronavirus crisis stronger, after lockdown measures decimated Britain's hospitality, restaurant and leisure industries.
Reynolds told Fruitnet managing director Chris White how losing 95 per cent of their business overnight triggered huge efforts from the business to save stock from going to waste, and then a process adapting the business to home deliveries.
To hear all of the fascinating interview, readers can listen to the full conversation on the latest episode of Fruitbox.
"This year we were forecast to be close to a £250 million group, and suddenly 95 per cent of that business went, literally overnight," Reynolds recounts.
"There have been some very deep and meaningful conversations with my executive board and extended members of the Reynolds group, and we've certainly got our mindset into the position of coming out of this a much better company."
During the interview, Reynolds also recalled the moment Boris Johnson announced strict lockdown measures across the UK, signalling the closure of restaurants, venues and other key customers for Reynolds.
"I was watching the 5pm updates, and a few days prior there were the recommendations, and then we had the hammer blow, and it was literally shock. It just hit you.
"We had to go into resilience mode, we had truck-loads of produce going all over the UK at that time of evening, going into our customers. Therefore we had a huge stockholding that suddenly didn't have a home and there was an immediate requirement to find somewhere for that to go.
"It wasn't just that initial phase of trying to find a home for that product, but the consequent days and weeks have been quite challenging. I think it took us about 14 days to really get to the bottom of how our stock was going to be saved to some degree or the other, and that was the initial first part of the process for Reynolds."
The latest episode of Fruitbox, as well as all previous episoides, can be found on one of the following podcast services: