International delivery firm ParcelHero says August's £800m fall in EU trade adds to the UK's economic woes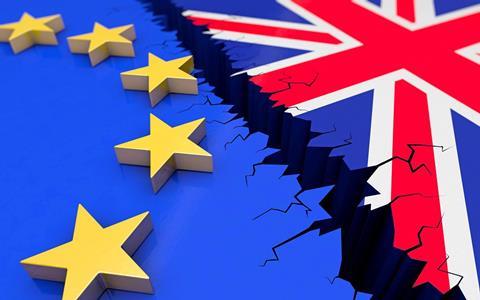 New statistics reveal UK trade with the EU fell sharply in August but increased with the rest of the world, leading international delivery firm ParcelHero to conclude that without Brexit, Britain's economy would be booming.
August's Office for National Statistics (ONS) UK Trade figures reveal Brexit is still having a huge impact on Britain's businesses, ParcelHero said, with British exports to the European Union (EU) tumbling by £300m in August, a collapse of -1.5% against July.
In a statement, ParcelHero said it believes the ongoing impact of Brexit shows no sign of declining, and that coupled with today's economic results showing a 0.3% fall in GDP, August's trade figures highlight the scale of the problems Brexit has caused UK manufacturers and retailers.
ParcelHero's head of consumer research, David Jinks, said: "UK exports to the EU continued to tumble in August, down £300m. In contrast, exports were up by £700m (an increase of 4.1%) to non-EU countries.
"Imagine the kind of export volumes the UK would now be achieving worldwide had Brexit negotiations not led to such disastrous new tariffs and red tape. Trade in this Brexit-less multiverse would be booming. Had our EU exports continued to increase at their pre-Brexit levels and our non-EU exports shown this month's rise, UK plc would be soaring."
He added that UK importers sourcing stock and materials from the EU have also suffered substantially. UK imports from the EU fell by £500m in August, a collapse of -1.9%. This compares to a rise of £3.5bn in imports from non-EU countries – a 13.3% increase over July.
"As things stand, however, we live in a troubled post-Brexit universe where the combined loss of £300m in exports and £500m in imports equates to a £800m collapse in total UK-EU trade during August," said Jinks. "We all know the Government has enough financial troubles to deal with, but it cannot afford to neglect the deep problems caused by the flawed Brexit deal it signed up to."
Key to repairing trade relations with the EU will be the outcome of the revived UK-EU Northern Ireland Protocol discussions, Jinks continued.
"By mutual agreement, these must end the pointless red tape and checks imposed on goods shipped from Great Britain to Northern Ireland," he said. "Unfortunately, in this week's Prime Minister's Questions, Liz Truss once more threatened the UK will act unilaterally if it fails to reach a negotiated agreement. She insisted: "I would prefer to achieve that through a negotiated solution with the EU but if we are not able to do that, we can't allow the situation to drift. We have to proceed with the Northern Ireland Protocol Bill.
"If the Government decides to make up its own rules on this vital issue, it will drive a deeper wedge between Britain and the EU."