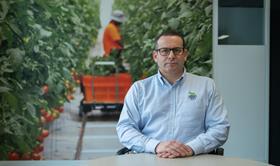 Anthony Di Pietro, chief executive of LaManna Premier Group (LPG) has been unanimously elected as the chair of the Australian Fresh Produce Alliance (AFPA) for 2021.
Di Pietro was appointed chief executive of LPG in 2016, following the merger of LaManna Group and Premier Fruits Group. Prior to this appointment, Mr Di Pietro had been the chief executive of Premier Fruits Group since 2003. He will take over from Perfection Fresh's Michael Simonetta, who served as AFPA Chair during 2020.
"The past year has been particularly challenging for the horticulture industry, with the changing environment as a result of Covid-19 creating uncertainty across domestic and export markets," said Di Pietro.
"During a year that has seen some of the toughest and most uncertain operating conditions for industry, Michael Simonetta has provided strong leadership to the AFPA and industry and I would like to thank him for his commitment and leadership over the past year"
Members of the AFPA are 13 of the largest growers, suppliers and marketers of fresh produce in Australia, representing half of the industry turnover annually. The AFPA is entirely funded by membership fees and membership is at the chief executive level of each member company.
"The AFPA has been instrumental in delivering a number of industry critical outcomes over the past year including the extension of visas for horticulture workers unable to return to their home countries due to the pandemic; the successful restart of the Seasonal Worker Programme; the establishment of a reference group on product integrity and food safety issues; and the successful extraordinary general meeting to make important changes to the constitution of grower-owned research and development corporation, Hort Innovation. Over the next year, we hope to continue to deliver important outcomes for industry," said Di Pietro.