AgPick Technology chief executive says growers can use readily available technology to ensure compliance
Ag-tech provider AgPick Technology has called on growers act on pieceworker non-compliance as authorities highlight issues some 18 months after the introduction of new Horticulture Award piece-rate rules.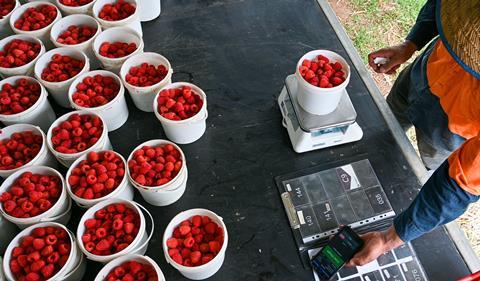 Responding to the Fair Work Ombudsman's recent report that identified 15 regional areas of Australia where Fair Work's intelligence suggested non-compliance was rife,
AgPick Technology chief executive Henrietta Child said affordable and easy-to-use technology that ensured compliance was readily available.
"Our message to growers is – compliance is not as hard as you think. Implementing technology to manage your harvest and ensure pickers are paid correctly will achieve compliance and save you money. Importantly, it could save you or your labour-hire provider a major fine, back payments or even legal proceedings," Child said.
According to the Fair Work report, agriculture sector employers were fined A$316,860 nationally following an investigation of 447 businesses. Fines were issued to 86 labour-hire entities and 12 growers.
"It's surprising that after all this time, growers are still reluctant to implement compliance systems when cost-effective options exist," said Child.
"With a harvest management system in place, growers also have significant data available at their fingertips for deeper analysis. With our technology for example, they can see how pickers are performing and take appropriate action.
"The AgPick system feeds information about pickers, produce, productivity, sites, farms, blocks or crops into a database for analysis. Growers can then choose how they want to interact with their data to analyse farm and labour costs, make informed decisions, take action and create efficiencies."
Child said AgPick's piece-rate calculator included top-ups and could apply piece-rate work to packhouse jobs.
Workflows could be mixed and matched to suit any process and the app could easily switch between harvest or crop work, hourly or piece-rate work to capture data, she said.
"It's not enough to rely on labour-hire suppliers – even if they are doing the right thing, growers need to have access to their own data. Compliant growers who may be using paper-based systems to track activities are possibly suffering unnecessarily. It doesn't need to be that hard," Child Said.