New report sheds light on barriers and drivers influencing adoption of digital technology in agriculture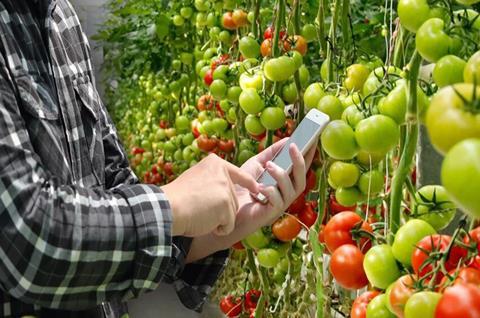 A research report has found that farm stage is more important than grower age when it comes to technology adoption.
Published by AgriTechNZ, the Baseline of Digital Adoption in Primary Industries report reflects on the results of a large-scale survey of New Zealand farmers and growers from across the agriculture sector.
It examines attitudes towards digital technology – defined by the report as electronic or computerised tools, automatic systems or devices that generate, store or process data.
Fifty-nine per cent of the surveyed population leant towards the adoption of digital technologies, but for "very different reasons" and with "different pathways to participation", according to the report. The remaining 41 per cent sided with not seeing much value in using digital technology to run their businesses.
"This is a high proportion, though not unexpected considering knowledge levels are low, and the value of data sharing is still to be unlocked," the report said.
Age no barrier
Barriers and drivers influencing the adoption of digital technology are explored in the report, with the survey results suggesting age isn't a major factor.
"We managed to bust a few myths through our discussions with farmers and growers including the idea that age is a defining reason for reluctance to adopt technology," said AgriTechNZ chief executive Brendan O'Connell.
"Rather than the age of the operations owner, it's the stage in the business lifecycle that was more of an influence on adoption decisions."
Sharing is fine…in theory
Another key finding of the survey related to the willingness of New Zealand growers and farmers to share data.
"Although 77 per cent of farmers and growers are happy to share their data when it provides direct benefit to them, the results show only half are actually doing so," O'Connell added.
According to the report, one of the biggest barriers to data sharing is growers' belief that their own data holds no value to anyone else.
"There is a low recognition of the value in the data held on farm and a difficulty in unlocking the value of shared data," the report said.
"There is also a lack of clarity around who would want the information and why. This is what can lead to confusion, mistrust and fear. Confidence comes from knowing who is using it and for what."
Despite this notion, the survey found 64 per cent of New Zealand farmers and growers have confidence in the custodians of their data.
Future focus
O'Connell said digital technology represented a significant opportunity to enhance New Zealand's primary industries.
He said the report provided actionable insight for agri-tech businesses, industry groups and public agencies seeking to develop strategies to support farmers and growers.
"Globally, there has been huge forward momentum in the past three to five years with the availability and adoption of digital solutions," O'Connell explained.
"Our goal is to continue building an environment for New Zealand technology businesses to flourish and take advantage of favourable markets wherever they may be in the world."
AgriTechNZ is a membership funded organisation focused on harnessing the opportunities that agricultural technologies can generate.
Click here to read the report.