Australian arm of international supermarket chain commits to stocking locally-grown avocados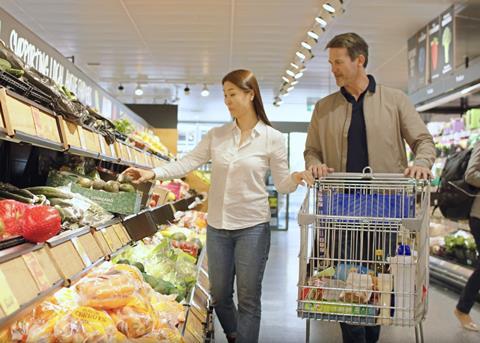 Aldi Australia has announced it will exclusively stock 100 per cent Australian-grown avocado in all of its 586 stores, a move welcomed by the local industry.
Matt Atley, group director, produce of ALDI Australia, said avocados had become a staple of weekly shops for many customers and the retailer was proud to be able to fulfil this demand with local fruit.
"By making this commitment this year, we are proud to be forming long term relationships with local growers and supporting them and their businesses to grow. Seeing that avocado farmers around Australia are having a strong start to the season, particularly through the September to February harvesting period means we can meet our customers' insatiable demand for avocados with purely Aussie fruit. It is always our intention to support Aussie growers first, so it makes complete sense for us to stock only Australian avocados in our stores," said Atley.
"We work closely with all our Aussie growers to ensure a wide range of quality produce is available at affordable prices in all our Aldi stores. Our Aussie first supplier policy means that we turn to our local Aussie growers for more than 97 per cent of the produce in our stores. It is only when we can't get the volume, or the items are out of season, that we have to look outside Aussie shores to meet demand."'
John Tyas, chief executive of peak industry body Avocados Australia hailed Aldi's commitment to Australian-grown avocados.
"Aldi's commitment to stock Australian avocados exclusively for this season ahead is a positive step forward for the industry given the strong supply we have forecasted from the region," said Tyas.
"The Australian avocado industry invests heavily in delivering consistent and high-quality Australian avocados to consumers, so this is a great win for consumers, Aldi and the Australian industry."
Tyas said it was welcome news ahead of what is set to be a strong summer season.
"Excellent growing conditions in Western Australia and Tristate this year means that we will have a great supply over the summer season. It is great to see Aldi take this opportunity and demonstrate their support for Australian farmers by choosing not to import any avocados this season," said Tyas.
Brad Rodgers, avocado grower and chair of Avocados Australia said Australian retailers have first sourcing policies which play an important role in the sustainability of the avocado industry in Australia.
"It's great to see Aldi stand by their commitment to support Australian farmers first particularly considering that we have a strong supply of quality Australian avocados this summer season. This commitment puts money back into Aussie farms like ours, so that we can continue to deliver fresh avocados for consumers into the future."