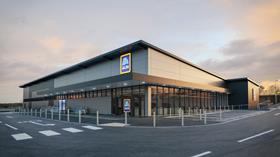 Independent growers IGA and Foodland have slipped in market share as German discounter Aldi gains a bigger slice of Australia's A$100bn supermarket sector.
As Aldi continues its expansion into Western Australia (WA) and South Australia (SA) it has increased its market share from 7.9 per cent a year ago to 8.6 per cent, overtaking IGA which holds a 7.5 per cent share, according to the latest revenue figures analysed by IBISWorld.
'The collective revenue from Metcash-supplied supermarkets has declined in 2016/17 and is expected to decline in 2017/18,' said IBISWorld senior industry analyst Nathan Cloutman.
IBISWorld said Metcash's discounting and price matching to Coles and Woolworths had "minimal success".
'The chain's profit margins have declined over the past five years, as price discounting strategies have lowered profit margins across many of its stores,' IBISWorld said.
Coles and Woolworths are feeling the presuure from Aldi's expansion, said Cloutman, but Woolworths continues to lead with 36.8 per cent of the Australian market, while Coles has a 30.9 per cent share.