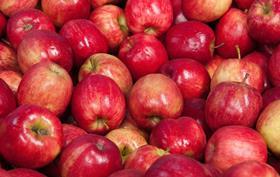 Apple and Pear Australia (APAL) has announced it is postponing its annual forum until after the current lockdown.
The Victorian government confirmed a snap lockdown for the state, which commenced at midnight on 15 July and runs for five days until 20 July.
APAL's forum was due to run 19-21 July, but the industry body has announced it will postpone the event until a safer date.
'It's with great disappointment [that] we advise the APAL Forum 2021 scheduled to commence on Sunday cannot proceed. In addition to postponing this event, APAL has made the decision to postpone the Future Orchards Orchard Walk planned for 21 July,' a statement read.
APAL stressed the event was postponed and not cancelled, adding; 'We will review our options for delivering the forum programme and Future Orchards walk, including dates that can work with the seasonal demands of our industry.'
Ticket refunds are underway, with APAL confirming it was making arrangements to refund all payments.