Robot picker developed by Monash University receives engineering award
An apple harvesting robot developed by Monash University in Melbourne has received a top prize in a state engineering award.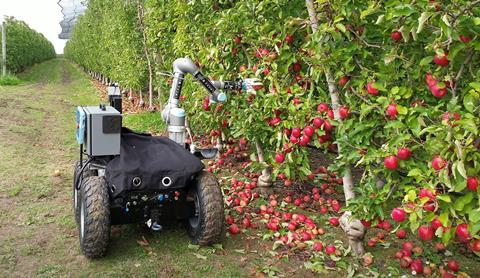 The development of the Monash Apple Retrieving System (Mars) apple harvesting robot was awarded the Victorian Project of the Year at the 2023 Engineers Australia Excellence Awards - People & Projects Victoria.
Mars is designed to address the apple industry's challenges by offering a dependable solution that minimises manual labour dependency, countering labour shortages, and alleviating notable occupational health and safety concerns.
The robot's advanced 'soft gripper' technology coupled with its visionary system ensures precise detection and picking of ripe fruit.
Gaining considerable global recognition within the fruit-growing sector, Mars holds the promise of revolutionising the orchard industry, with potential applicability to other fruits.
"The Engineers Australia Excellence Awards spotlight the best in engineering innovation and highlight how essential engineers are to our everyday lives," said Alesha Printz, Engineers Australia GM Victoria.
"It's our way of putting the best engineering work in the limelight, setting the bar high, and inspiring what's next for our profession."