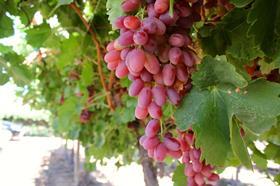 The Australian Table Grape Association (ATGA) has developed a mobile phone app for the management of chemical application.
The ATGA MRLs Search app provides real-time information on maximum residue limits (MRLs) and withholding periods (WHPs) for both domestic and export markets. With an easy-to-use interface, growers can use the app anywhere and anytime due to its offline capability.
"Breaches of MRLs or WHPs not only threaten to destroy the reputation of an individual grower, but also Australia's reputation as a clean, food safe supplier of fresh product," said Jeff Scott, chief executive of ATGA.
"A number of administrative functions within the table grape sector have recently moved to online platforms, which is a reflection of the next generation of younger, tech-savvy growers entering the industry and taking over the family farming enterprises."
The app is the result of a project funded by Agriculture Victoria's Horticulture Innovation Fund. It was developed in partnership with the Australian Wine Research Institute (AWRI).
ATGA MRLs Search is now available to download for free on Apple, Google and Android devices.