New funding set to help improve pest management practices and expand export pathways for Australian apples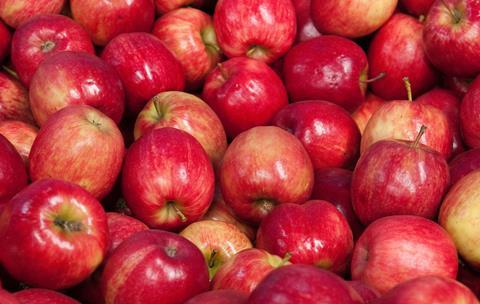 Industry body Apple and Pear Australia (APAL) has been awarded funding by the Australian government as part of efforts to increase the country's apple exports.
The A$450,000 (US$300,000) Agricultural Trade and Market Access Cooperation (ATMAC) grant will be used to investigate the combined effectiveness of orchard and packhouse practices in managing pests that restrict trade in fresh apples.
Australian minister for agriculture, fisheries and forestry Murray Watt said that by quantifying the effectiveness of Australia's best-practice farming methods, its growers will be able to produce a premium product for export with fewer chemical treatments.
"This grant will enable APAL to improve export opportunities for Australian apples to premium markets across Asia by ensuring we can sustainably deliver the highest quality fruit to the highest-paying markets in the world," Watt said.
"By looking at how farming methods control pest presence along the export pathway, this research could also be used to improve trading opportunities for other industries."
APAL chief executive Phil Turnbull said the ATMAC grant would enable industry to better understand and measure the impacts of in-field pest management and packhouse practices to reduce phytosanitary risks in apple exports.
"This grant will not only improve the processes in export pathways, but it will also increase export opportunities for Australian growers while delivering higher quality fruit to consumers," Turnbull said.
"Together with the CSIRO, the Australian apple industry will invest in world-leading science that will create export pathways not currently available to Australian growers, including the potential removal of the use of methyl bromide in export practices."