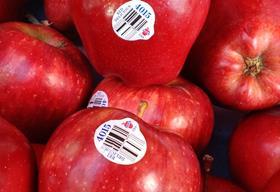 A draft assessment outlining key biosecurity considerations for the trade of US apples to Australia will be released later this year.
The US requested market access for apples grown in its North West region in 2018.
Due to trade agreements, Australia cannot object on commercial grounds, however, the Australian government is required to prepare anImport Risk Assessmentto understand any potential biosecurity risks.
A draft of the assessment is due to be released in August 2020.
To ensure all biosecurity risks are fully addressed, peak industry body Apple & Pear Australia (APAL) has engaged a biosecurity expert and established an expert advisory group to oversee the assessment process.
The advisory group has submitted a detailed report into what it perceives to be the risks associated with allowing US apples into Australia.
"It has made it clear that any consideration given by government into allowing access needs to be backed by extremely robust systems. If these cannot be achieved access should not be given," according to a release from APAL.
"We are also continuing to seek assurances from the major retailers regarding 'Australia first' sourcing policy."
Once the draft assessment is released, Australia's apple and pear industry will have 60 days to provide a response to any of the issues raised.