Digital recipe book provides alternatives to artificial snacks and treats
Industry brand Australian Bananas has launched the Boo-Nana Banana, a digital recipe book themed around Halloween.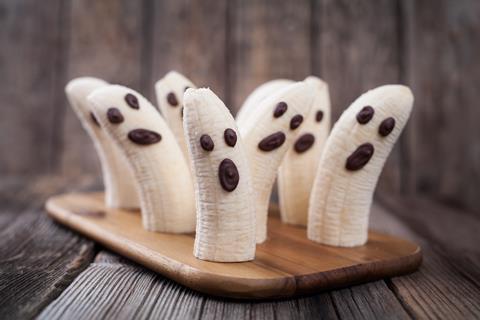 It comes after consumer research, conducted by Australian Bananas, found that a large percentage of Australians celebrating Halloween are seeking healthier alternatives to artificial snacks and treats (such as lollies and chips).
According to the research, 78 per cent of Australians would consider healthier options if they were themed for Halloween, with one-in-three choosing a ghost-shaped banana over fake teeth and pumpkin lollies.
The digital recipe book is full of healthy snacking suggestions, including the Zombie Boo-Nana, the Monster Munch Boo-Nana, and the Hocus Pocus to Focus Boo-Nana.
"Halloween and healthy snacking don't need to be mortal enemies," said accredited dietitian Michelle Theodosi.
"It's easy to get creative with scary-good healthy snacks this Halloween and by having an "all foods on the table" approach, mixing in some nourishing options with some "fun foods", we take the fun foods off their pedestal and make all foods equal."
The Australian Bananas brand is managed by Hort Innovation.