South-East Asia is a high priority for Australian melon industry as it looks to grow exports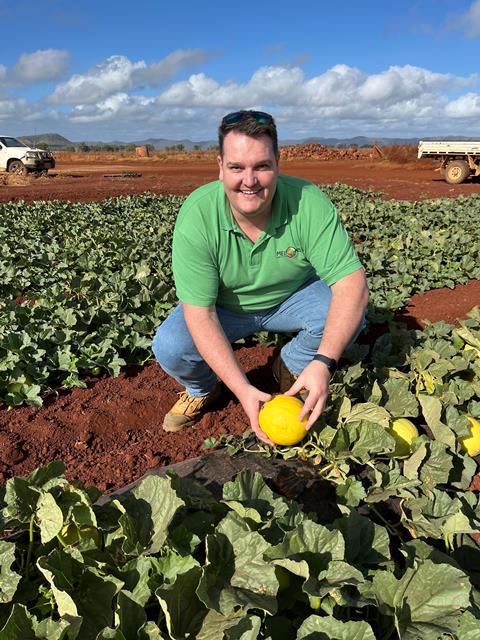 Peak industry body Melons Australia will target opening access to emerging markets in South-East Asia as part of its strategy to grow its export share from 8 to 20 per cent over the next five years.
Executive officer Johnathon Davey said the industry which reportedly produced some 165,000 tonnes last year - a decrease from approximately 200,000 tonnes pre-Covid - was in a post-pandemic recovery phase and poised to seize new opportunities in emerging markets in Korea, Vietnam and India.
"Our top three export markets are Japan, Singapore and New Zealand. We've worked collaboratively with Japanese buyers, who demand consistency and quality of product, to grow that market from some 498 tonnes in 2017-2018 to 4,690 tonnes in 2021 and there is potential to grow it further," Davey said.
"Korea presents a strong opportunity for development as Koreans are large consumers of melons. Vietnam is a melon producer in its own right but also a significant importer with a growing melon-consumer base. In India, we're seeing the rise of the middle class and growth of the upper class driving a focus on beneficial diets and increasing life expectancy through eating fresh produce.
"In India, promotional channels and access to fresh produce such as Amazon offering speedy direct-to-consumer fresh produce deliveries is providing creative opportunities for exporters."
Davey said key export advantages for the melon industry included proximity to Asian markets, a competitive Australian dollar and the ability to leverage off Australia's reputation for quality fresh produce.
The industry's Strategic Investment Plan 2022-2026, developed in conjunction with Hort Innovation, provided a roadmap to support the profitability and sustainability of the melon industry.
"Additionally, under Melons Australia's Strategic Plan, we are committed to growing our membership, returning productivity to pre-Covid levels (and exceeding them), developing our export markets and building consumer confidence. We are happy to discuss membership with anyone in the industry and are also committed to expanding into export opportunities," noted Davey.
"Our work is now about giving growers the confidence to plant full crops. The workforce is returning but the confidence to plant full crops and look towards growth, is not back yet."
Davey said increasing productivity would be the key to growing exports while maintaining domestic supply.
"We know Australian consumers love melons and we are confident they will support increased volumes," said Davey.
"The number of melon varieties available and the amount of research and development going on to meet consumer demand is phenomenal. Improving melon quality and consistency is key to the growth of our industry."
The Australian melon industry is valued at approximately A$172m annually with some 140 growers producing watermelons, rockmelon, honeydew and other specialty varieties over some 8,500ha, 12 months of the year.
Davey said the number of growers had decreased from about 250 in 2018-2019 due to significant rationalisation and some growers servicing niche markets such as cruise ships, the airline industry and foodservice - all sectors which faced turbulence during the pandemic.
While the 2022 east coast floods had impacted supply from New South Wales, Victoria and South Australia, Davey said a return this year to an El Niño weather pattern - better suited to melon production - buoyed optimism for industry recovery.
"We are looking at a solid autumn-spring-winter in the north, shifting to a great summer in the south. We're confident we can exceed 200,000 tonnes in the next five years," Davey concluded.