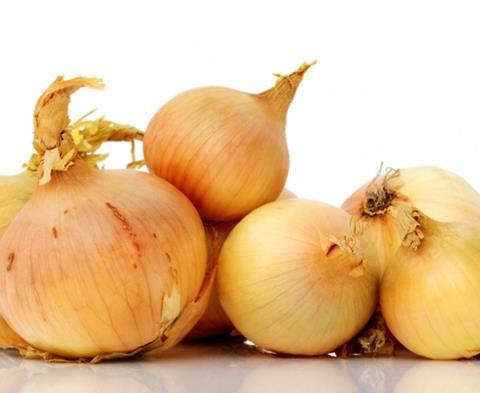 The domestic market price of Australian-grown brown onions has tripled over the last month, with supply struggling to keep up with consumer demand.
Over winter, prices averaged A$1-A$1.50 per kg, with prices now sitting at AU$3.50 per kg.
Low supply in the Northern Hemisphere, which led to healthy export prices and volumes, coupled with excessive heat conditions across South Australia during peak harvest, has contributed to the rise in price, which deputy chair of Onions Australia, Alan Thierry, said is all part of the game.
"I've worked with onions for 34 years and not one season is the same as the next," said Thierry.
"Tasmanian and South Australian onion producers were able to capitalise on increased international interest. Values offered were at least equal to, if not better than healthy domestic prices."
"The 2019 harvest in South Australia was adversely affected by excessive heat wave conditions at a critical point in the process," he added.
Harvesting at the height of summer is a balancing act, explained Thierry.
"If we get two-three days of 40oC, growers will pick and hope for the best. If we get seven days of that weather, it can ruin an entire crop."
Some growers reported 15-25 per cent spoilage of stored produce grown in 2019, and a lack of confidence led to growers quitting stock faster than anticipated.
This action thwarted the expected incremental price rises, and instead caused prices to jump to a level not seen in years.
New season onions from Queensland are beginning to flow into eastern seaboard markets, however that region has experienced its own challenging weather conditions.
"Drought conditions in the Lockyer Valley and Darling Downs in Queensland will have adverse effects on supply for the next couple of months," said Thierry.
"Price pressure will therefore be evident until the early part of 2020."