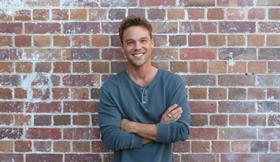 Australian Organic has announced Australian actor, Lincoln Lewis, as its new ambassador, beginning in July.
Lewis, who has been on a personal health and wellness journey over the past year, will be working with Australian Organic learning about the value and benefits of organic products and sharing that knowledge during Australian Organic Awareness Month in September.
Chief executive of Australian Organic, Niki Ford, said they were looking forward to Lewis' involvement given his commitment to living an active healthy lifestyle.
"Lincoln will be on a quest to discover the difference between certified organic and non-certified products, the significance of our Bud logo, and will learn more about our push for domestic regulation this year," explained Ford.
"Currently in Australia, we don't have regulation around the word organic meaning consumers often have little idea as to what's a real organic product and what isn't."
Lewis highlighted his passion for living a healthy life when explaining why the ambassadorial role was a perfect fit.
"Healthy living has become something I incorporate into my life each and every day and I'm really excited to work with a trusted organisation such Australian Organic as I am committed to continuing on my health and wellness journey and learning all I can."
Australian demand for certified organic products is skyrocketing, according to the Australian Organic Market Report 2019, with A$1.93bn generated in domestic sales for 2018 across a wide range of products.
The figure is up A$256m from domestic sales of A$1.67bn for 2017 with the total Australian organic industry now worth A$2.6bn and growing year on year.
Australian Organic consumer appetite for natural, unprocessed healthy food and a growing awareness of environmentally sustainable practices as the reason behind the growth.