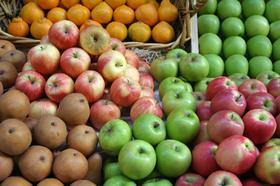 In its monthly and quarterly estimates of turnover and volumes for retail businesses, the Australian Bureau of Statistics (ABS) has revealed turnover for perishable goods, including fresh produce, rose 1.6 per cent in August 2020, compared to July 2020.
Retail turnover for perishable goods continue to remain at higher levels when compared to August 2019. Annually, perishable goods rose 14 per cent.
"The higher levels of revenue reflect a continuation of more food being prepared and consumed at home due to social distancing," the ABS noted.
Annual rises were observed for a number of food categories in August 2020. Fruit and vegetable sales rose 16 per cent year on year, contributing 14.2 per cent of total annual revenue, according to the statistics.
In August 2020, 'Pure-play' (online-only) retailers made up 32 per cent of all online sales and 3.5 per cent of total sales.
Online sales for multi-channel (mix of physical and online) retailers made up 7.5 per cent of total retail sales.
The ABS data indicates the proportion of total food sales (a mix of fresh produce, pre-prepared meals and cooked meals) made online saw a small rise to 5.8 per cent in August 2020, compared to July, when food online sales made up 5.2 per cent of the total. This is an area that continues to grow, with the proportion of food sales in March sitting at 3.1 per cent.