Former COO of Plant and Food Research awarded Companion of the New Zealand Order of Merit
New Zealand horticulture veteran Dr Bruce Campbell has been awarded a Companion of the New Zealand Order of Merit for services to plant and food research.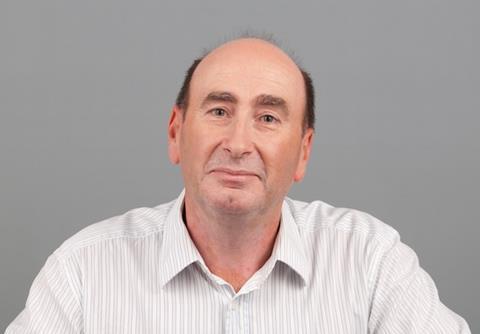 Campbell was recognised for partnering science with a range of agricultural and horticultural industries over 38 years to significantly grow New Zealand food productivity and exports.
Most notably he coordinated the crisis response to the bacterial disease Psa, which threatened New Zealand's kiwifruit industry in 2010, working closely with Zespri in introducing new genetics which allowed the industry to recover and thrive.
"Psa was an opportunity to collaborate really closely with the kiwifruit industry. I got the opportunity to lead a team of more than 100 scientists on angles to solve the problem. In the end, we managed to come up with a new approach and a new variety which gave growers confidence to keep growing kiwifruit," Campbell told the Northern Advocate.
Campbell served as the chief operating officer of Plant and Food Research between 2008 and 2018. He was instrumental in the establishment of the Joint Graduate School in Plant and Food Science with the University of Auckland and the Joint Graduate School of Horticulture and Food Enterprise with Massey University.
He introduced and actively promoted initiatives to help Māori and Pacific students get into science education and careers and championed the development of the Plant and Food Research Student Internship Programme.
He was instrumental in the development of Nuku ki te Puku, a network of innovative Māori food businesses in partnership with Callaghan Innovation, to connect science with Māori food innovation.
He is currently a director of peak industry body Horticulture New Zealand and chairs its Northland Horticulture Careers Progression Governance Group, creating career progression pathways to address workforce gaps in horticulture.
Campbell told the Northern Advocate he was "humbled and thrilled to receive" the honour and was indebted to his family. He said one of his proudest achievements was helping the next generation enter and pursue science.
"Seeing a really strong next generation coming through gives me a lot of confidence in the future, along with seeing business and industry engaging more with science to come up with solutions together," said Campbell.
"It's not for science to be arrogant and think it has all the answers. We need to work with local people who understand the importance of things like place, or whenua."