Australian cherry industry conference and export workshop to be held on 15-17 June
After an eight-year hiatus Cherry Growers Australia (CGA) will host its Cherry Conference and export workshop on 15-17 June.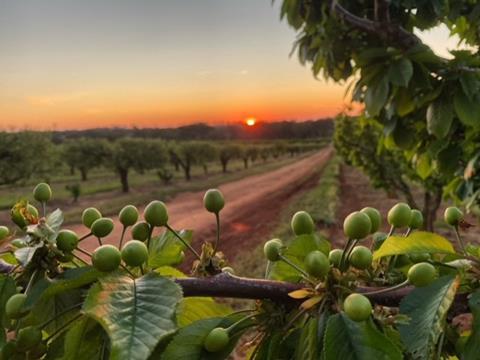 The three day event in Melbourne will bring together growers and experts from Australia and around the world to discuss the key issues facing the industry.
Topics will include regenerative agriculture, the latest cherry production science, traceability, workforce, exports, marketing, agritourism and more.
On Wednesday 15 June international trade will take centre stage in the export workshop. Keynote speakers include GS Long's Greg Pickel who will discuss pest management and export MRL compliance in the US; and president of the Washington State Fruit Commission BJ Thurlby who will deliver insights into the Northwest Cherry Growers estimation programme.
The CGA Cherry Conference will take place on day two of the event (Thursday 16 June) and has a programme filled with a diverse range of topics. Keynote speaker John Kempf will share his regenerative farming expertise and explain its suitability for cherry production.
On the final day of the event (Friday 17 June) attendees will hit the road for a field day. The tour will see how export processes such as irradiation, fumigation, known consignor and phytosanitary inspections are conducted firsthand. Seed drill machinery and technology exhibits will also form part of the agenda.
For more information or to register visit the CGA website.