Cherry Growers Australia partners with Agriculture Victoria in supply chain traceability pilot for high-value export markets
Cherry Growers Australia (CGA) and Agriculture Victoria have announced a new cherry supply chain traceability pilot for on-farm traceability and high-value export markets.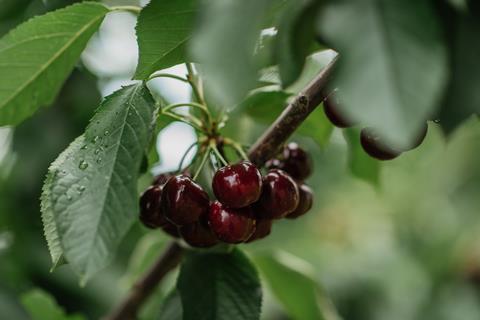 The project is funded through Agriculture Victoria from its Transforming Traceability programme and will run over two years from 2022 to 2024.
The aim of the pilot is to build and protect exports by developing automated and integrated traceability systems that track the product journey from on-farm harvest through to the customer. These systems will also have the ability to identify product back to a carton or consignment level.
It will be conducted through Victorian producer and exporter, CherryHill Orchards. CherryHill will integrate the developing hardware and software technologies into its supply chain and apply the technology to its premium cherry brands.
Hugh Molloy, treasurer of Cherry Growers Australia, welcomed the project and said traceability was pivotal for reinforcing competitiveness in international markets.
"Traceability will enable Australian cherry growers to underpin the provenance, authenticity, food safety and other biosecurity certifications to importing countries, buyers and consumers," said Molloy.
"The traceability information captured in this pilot will underpin the integrity of Australian production systems, enhance our competitiveness in international and domestic markets and facilitate the sharing of our stories from orchard to plate."
Stephen Riseborough, director of CherryHill Orchards, said the technology could be used in domestic and export markets.
"Traceability technology when developed and implemented well across food and produce industries will help grow and protect the reputation of our region and the broader value of 'Brand Australia'. CherryHill is excited to be involved in the traceability pilot and to help play a part in our future regional success story," said Riseborough.
Technology systems used include RFID scanners supplied by Ramp and software from Dialog Information Technology. GS1 traceability standards will also be incorporated into the pilot, enhancing the international compatibility of these supply chains for global exports and domestic markets.
Marcel Sieira, chief customer officer of GS1 Australia said the company was pleased to support efforts to improve traceability.
"GS1 Australia offers a wide range of services to support members, their industry associations and trading partners to implement the GS1 system.  GS1 standards enable organisations to identify, capture and share information smoothly, creating a common language that underpins systems and processes all over the world," said Sieira.
Ramp will provide inventory management software and RFID technology which will enhance on-farm traceability, according to chief executive Pete Reinke.
"Leveraging our inventory management software and RFID expertise we help provide Australia's premium cherry producer, CherryHill Orchards, peace of mind in relation to the authenticity of their products through the global supply chain to protect their esteemed brand. CherryHill customers will be assured of purchasing produce of the best quality as the movements of product is tracked from the orchard at harvest time," said Sieira.
Steve Sharp, account manager of Dialog Information Technology, said it's role will be to link up CherryHill's ERP fresh produce system with the two other two technologies; RFID farm and packing scanning and GS1 Digital Link for supply chain tracking and consumer engagement.
"As the food industry heads toward a more transparent future, technology will be a key factor in automating and collecting traceability data. The good news is this leading technology is available now and will be demonstrated in this exciting initiative," said Sharp.