Cherry Growers Australia partners with Agriculture Victoria to implement producer-to-customer traceability for export markets.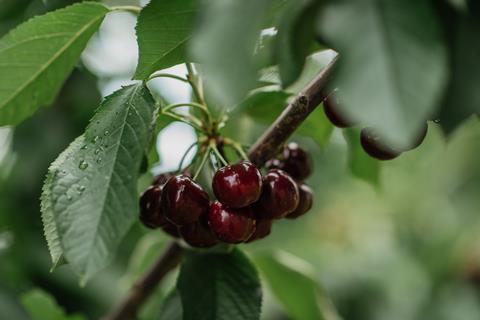 The second phase of Cherry Growers Australia and Agriculture Victoria's Cherries Traceability Pilot is set to commence this season with Victorian cherry grower-exporter CherryHill Orchards to pilot producer-to-customer traceability.
The two-year project was launched in 2022 with year one of the project focusing implementation of on-farm traceability through RFID technology.
Nick Noske, acting president of Cherry Growers Australia, said the pilot will provide valuable information for the cherry industry.
"Traceability remains pivotal to enhancing the competitiveness of our cherries in international markets. It will reinforce the provenance, authenticity, and safety of our products. The insights gained through this initiative continue to serve as a foundation of integrity for our industry, empowering us to navigate both local and global challenges," said Noske.
Paul Ryan, chief executive of technology provider of Trust Codes, said the pilot would help to set new standards for trust and accountability in the supply chain.
"As we continue our collaboration in Year 2 of this ground breaking project, Trust Codes is excited to provide advanced tracking technology, enhancing export traceability with unique GS1 Digital Link-enabled QR codes. This initiative exemplifies our commitment to transparency, ensuring consumers have access to vital information about the journey of their cherries from origin to table," said Ryan.
Stephen Riseborough, director of CherryHill Orchards, said traceability technology provided transparency into the origins and journey of the company's fresh produce.
"Cherries are the most anticipated and highly sought-after seasonal fruit here in Australia and in our valued export markets. Enabling traceability technology provides invaluable benefit through risk management and product assurance. It ensures that our cherries can be precisely traced back to their exact point of origin, demonstrating that they are indeed clean, safe, and reputable products," said Riseborough.
"Through traceability technology, consumers can trust that they are receiving the value and quality of Australian cherries, without the risk of food fraud 'lookalike' cherries from a competitor country. We are dedicated to protecting against food fraud, brand fraud, and any potential risks to people's health from potentially unsafe fake branded products.
"Traceability technology, when well-developed and implemented across the food and produce industries, plays a pivotal role in growing and safeguarding the reputation of our region and the broader 'Brand Australia.' CherryHill is excited to continue our involvement in the traceability pilot and contribute to our future regional success story."