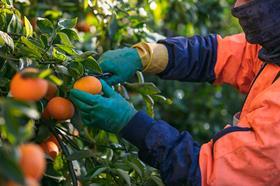 Citrus Australia has made a submission to address what it sees as "significant flaws" in the Fair Work Commission's decision to install a minimum rate for horticulture employees in Australia.
The submission includes an alternative variation, which attempts to provide a safety net for inexperienced workers and incentive for increased productivity – which is the core tenant of the piece rate.
"Citrus Australia finds any exploitation of employees to be abhorrent," outlined Nathan Hancock, chief executive of the peak industry body.
"It is disappointing the decisions taken by the Fair Work Commission will have no impact on reducing exploitation, whilst creating numerous detrimental effects on both productivity and costs within the wider horticulture industry.
"It is doubtful based on the reading of this decision that the Commission has any relative experience or deep knowledge of horticulture production, itinerant work, or regional employment.
"The Commission's variations will not reduce exploitation in the horticulture industry where it exists, because those who exploit their employees, don't adhere to the law.
"In fact, this variation will have unintended consequences on law abiding employers, less able employees, and the end consumer," Hancock added.
Citrus Australia said the piece rate was designed to encourage and reward productivity within the workforce and increase efficiencies within a unique production system.
It refuted the claim that citrus businesses avoid paying employees fairly through the use of piece rates, which are an award wage.
"Numerous examples exist of pieceworkers being paid well in excess of the comparative hourly award rate," said Hancock.
"In fact, the current labour shortage in Australia has meant that employers have increased the piece rates paid per unit in order to attract much needed employees."
Citrus Australia has asked for a delay in the implementation of the draft variation, to ensure the transition can be thoroughly considered for the benefit of all parties.
Under the change, costs will rise for businesses through increased investment in additional staff for management and supervisory roles, investment in staff management technology and from paying hourly rates for poorly performing inexperienced staff, and through a predicted drop off in productivity.
"Businesses will need time to source technology, renegotiate budgets and subsequently terms with customers and clients," said Hancock.
According to Hancock, the Commission's conclusions that the underperforming worker will simply be replaced by another worker are made in absence of an understanding of the available workforce.
"In regional, rural, and remote Australia, there is not a large pool of workers to select from. There are even less who are motivated, healthy, strong, fit and have an interest in labour intensive seasonal work that requires travel, transport, and regular change of location if employment is to be ongoing. This was all occurring [before] the pandemic and now it is even worse, with a poor outlook for change in the near future."
Hancock said this explained why horticulture work is often taken up by migrant workers and working holiday makers, both of which are in critically short supply due to border lockdowns.
Citrus Australia has again called for a national mandatory licensing scheme for labour hire companies and increased resourcing of the Fair Work Ombudsman (FWO) to ensure compliance, stating this is where genuine change would happen.
"A uniform set of rules must be developed to provide comfort to those businesses who wish to engage third party labour hire companies.
"The vast majority of our industry treat their workers fairly and pay a fair wage for a fair day's work. It is paramount to the welfare of all employees that every labour hire company treats employees with the same ethos," Hancock concluded.
For more on this topic, read our exclusive interview with Michael Rogers, chief executive of the Australian Fresh Produce Alliance (AFPA) in the December / January issue of Asiafruit magazine – out soon.