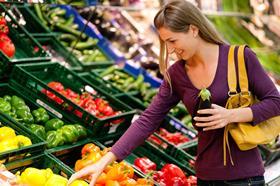 The New Zealand Commerce Commission's final report from its study into the retail grocery sector has recommended a suite of changes to increase competition and help improve the price, quality and range of groceries and services available to New Zealanders.
In November 2020, the New Zealand government asked the Commission to take an independent look at the factors affecting competition in the NZ$22bn a year industry.

Commission chair Anna Rawlings said the final report has concluded that competition in the grocery sector is not working well for New Zealand consumers.

"We have found that the intensity of competition between the major grocery retailers who dominate the market, Woolworths NZ and Foodstuffs, is muted and competitors wanting to enter or expand face significant challenges," said Rawlings.

"While there is an increasingly diverse fringe of other competitors in the sector, they are unable to compete effectively with Woolworths NZ and Foodstuffs on price, product range, and store location to offer the convenience of one-stop shopping for the many different kinds of shopping missions that consumers undertake."
The report and its findings were welcomed by New Zealand's fresh produce industry, HortNZ chief executive, Nadine Tunley said the recommendations would improve the relationship between growers and grocery retailers.
"These actions include a compulsory supplier code of conduct, the prohibition of unfair contracts and a disputes resolution scheme. If implemented, these recommendations would help reverse the imbalance of power that the commission identified in its investigation," said Tunley.
"The improved relationship along with greater transparency should ensure that growers get a better return on their investment, so they will continue to invest in fruit and vegetable growing so New Zealanders can eat healthy, locally produced food.
"The greater transparency should also enable consumers to understand better the price they pay for New Zealand-grown fruit and vegetables."
The Commission identified that the nature of retail pricing and promotional strategies, and the major grocery retailers' relationships with suppliers, indicate that competition is not working as well as it could. In addition, it has highlighted that New Zealand's retail grocery prices appear comparatively high by international standards, the profitability of major retailers also appears high, and while consumers benefit from a range of innovations, there is scope for more.

The Commission has recommended a suite of changes and new regulatory measures to help improve the conditions for competition in the sector.

It has also proposed a dispute resolution scheme and an industry regulator responsible for monitoring and oversight to help ensure those changes have the desired effect.

"The best way to improve competition in the retail grocery sector is through measures that will make it easier for independent grocery retailers to set up and expand," said Rawlings.

"We found that the biggest challenges facing competitors are a lack of suitable sites for store development and difficulties in obtaining competitively priced wholesale supply of a wide range of groceries."
To address these challenges, the Commission recommended making more land available for new grocery stores, by changing planning laws to free up sites, banning the use of restrictive land covenants and exclusivity clauses in leases that prevent retail grocery stores from being developed, and monitoring land banking by the major grocery retailers.
Improving access to the wholesale supply of a wide range of groceries at competitive prices, by regulating to require the major grocery retailers to fairly consider any requests they receive to supply competitors, and requiring the criteria for obtaining supply and terms and conditions of supply to be transparent.
Monitoring strategic conduct by the major grocery retailers, such as the use of 'best price' clauses and exclusive supply agreements.
It also recommended introducing a mandatory code of conduct for grocery supply relationships to improve transparency and ban unfair conduct and strengthening the existing law prohibiting the use of unfair terms in standard form contracts.