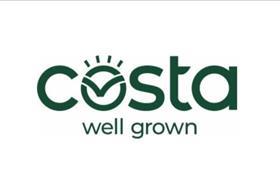 Australia's leading grower, packer and marketer of fresh fruit and vegetables, Costa Group, has appointed Wayne Johnston to the role of chief financial officer, commencing 29 June 2020.
Costa chief executive, Harry Debney, welcomed Johnston to company, highlighting what he will bring to the role.
"He has a breadth of experience gained from a career spent leading finance functions for a number of Australian ASX listed companies, including Symbion/Mayne, as chief financial officer of Spicers Paper and his most recent role as interim chief financial officer of Sigma Healthcare," said Debney.
In a statement, Costa outlined Johnston's extensive commercial experience across corporate Australia, noting he has performed senior financial management and reporting roles in complex operating environments across multiple geographies, including managing transformational and organisational change in both corporate and operational environments.
Debney highlighted Johnston's reputation for execution and achieving results, "Wayne complements our business which has a strong performance-oriented culture," he said.
"I look forward to Wayne making a significant contribution to the future growth and success of the company."
Costa's Deputy chief financial officer, Amin Ikram, will act in the role until Johnston's commencement.
Linda Kow's role as Costa CFO concludes on 1 May 2020, with Debney thanking her for her exceptional service and contribution to the company's success over nearly a decade of service.