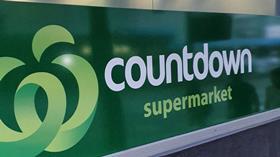 New Zealand supermarket chain Countdown is trialling a contactless Scan&Go service at its Ponsonby store in Auckland.
The innovation allows customers to shop in-store via an app – scanning, bagging and paying for their groceries all from their smartphones.
Specially designed scales in the produce area use image recognition to identify which type of fresh fruit and vegetables customers have chosen. The scales can even differentiate between varieties of the same fresh produce category, for example, Pink Lady and Jazz apples.
Once customers complete their shop, a QR-coded receipt allows them to proceed through a dedicated lane to exit the store.
Countdown's general manager brand, Sally Copland, said the technology has the ability to make shopping faster, easier and contactless.
"Just like the online space, in-store customers are looking for innovation too," explained Copland.
"At the moment there's an understandable focus on physical distancing and minimising contact, but even without that, the option to have your bags in the trolley as you shop reduces time spent shopping."
Copland said the trial is not only focused on testing new technology but also seeing how customers respond to a new style of shopping.
"Scan&Go will give us some real insight into how Kiwis want to shop and how we can continue to make that easy for them," said Copland.
"While many people might still see tech like AI (artificial intelligence) in the realm of science fiction, the scales are a great example of how technology can improve our everyday lives and save us time."