Australian seedless mandarin brand celebrates a decade in the market with new marketing campaign
Nutrano Produce Group and the Delite Growers Association have celebrated the tenth anniversary of the Delite seedless mandarin brand.
Formed in 2009, Delite Growers Association is a collaboration of citrus growers who instigated the Delite mandarin programme and Nutrano manages the marketing.
Tania Chapman, general manager of Nutrano Produce Group Farming Operation, said the milestone was recognition of a decade of hard work.
"This is a fantastic achievement for our passionate growers and recognition of every team member who has contributed to the success of the Delite Mandarin brand and grower program over the years," said Chapman.
Chapman said the tenth anniversary would be marked with a bumper crop, predicting around 30m pieces of fruit expected to be picked.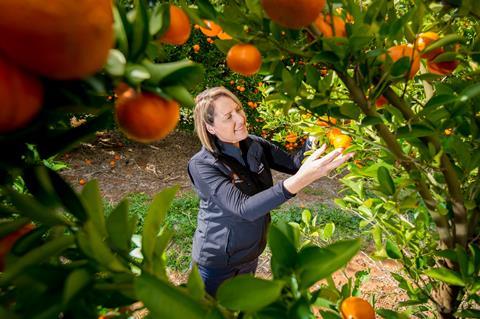 "Last year's hail event on our first to market farm was devastating to lose our precious crop. Following a big clean up from our farm team and heavy pruning to rejuvenate growth, this season will see recovery crop from this farm," said Chapman.
"Our Western Australia-grown Delite program continues to go from strength to strength with more trees coming into production this season to support a 100 per cent Western Australia-grown Delite programme for shoppers in Western Australia."
Michael Ladewig, EGM of sales and marketing, said a new Delite marketing campaign would be launched to support the anniversary.
"The marketing campaign created is huge with a suite of above the line and below the line communication assets that will be impossible for customers to miss ensuring Delite will be the first purchase in the citrus category at Woolworths," said Ladewig.
Delite is also sponsoring #PlateForAMate community awareness campaign now in its third year, raising funds for the Black Dog Institute.
This year the focus is on supporting the mental health of farmers, and communities in regional areas devastated by recent natural disasters.