Supply chain data provider's team undertakes charity walk with support of Perfection Fresh, Pinata Farms and Mackays Marketing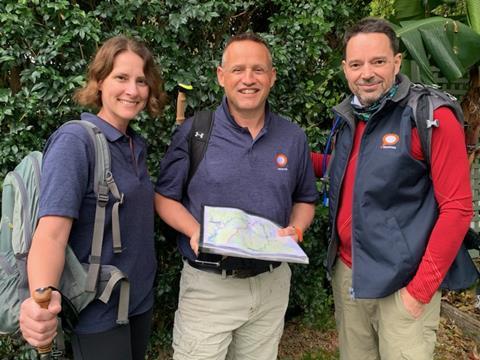 Escavox is on track to helping Oxfam build a future without poverty. On Friday, August 25, the company's executive management team will start the Sydney leg of the Oxfam Trailwalker 2023, a 100km trek through rugged national parks to the Sydney Harbour finish line.
The supply chain data provider's team will join walkers from across Australia to raise more than A$1.5m for Oxfam programmes in developing countries.
Fuelling the team's mission will be healthy, power-packed produce from three of their customers and generous sponsors.
Along the journey, the team will enjoy tomatoes and cucumbers from Perfection Fresh, berries from Pinata Farms and bananas from Mackays Marketing.
Updates on the walk will also feature on Produce Plus, supporting the Escavox team's effort as official media partner.
"Escavox works with a team mindset when it comes to helping fresh food suppliers make their supply chains work better," Escavox CEO Luke Wood said.
"So, we're delighted that we're teaming up with Perfection Fresh, Pinata Farms, Mackays Marketing and Produce Plus on this important global mission to end world poverty."
Pinata Farms managing director Gavin Scurr said he was motivated to support the Escavox effort due to Oxfam's work in Asia Pacific, where some of the region's island nations have farm labour schemes in place with Australia, allowing many horticultural enterprises to continue functioning when local workers and international backpackers have been scarce.
"For several years, we have employed seasonal workers from the Asia-Pacific region including Timor Leste where Oxfam Australia is working to address poverty," Scurr said.
"We are proud to be supporting Escavox on its fundraising efforts in the Oxfam Trailwalker 2023 challenge knowing the communities our workers come from stand to benefit from this important work."
Mackays Marketing chief operating officer Brent Lawson said his company was excited to be on board.
"At Mackays, we're passionate about the positive impact fresh and healthy food makes to Australian communities and proud to support Oxfam's commitment towards achieving a just, sustainable future without poverty," he said.
Perfection Fresh said they were proud to support their partners and their endeavours to raise money for those in need.
"We wish the Escavox team every success in completing the Oxfam Trailwalker for this year," the company's statement said.
You can contribute to the Escavox fundraising drive HERE