West Australian government provides more support to help build Genuinely Southern Forests brand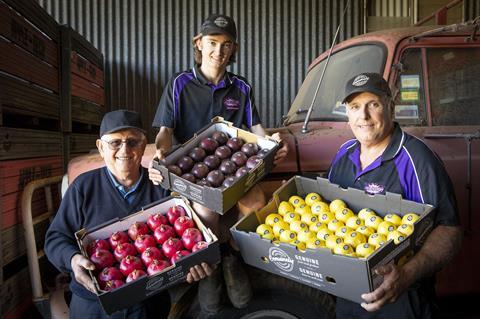 The Southern Forests Food Council (SFFC) has welcomed new A$725,000 from the West Australian state government to support the Council's on-going operations and focus on future successes.
The SFFC was established in 2010 to unify the diverse range of agricultural producers in southern West Australian region with the aim of strengthen the region's economy, attract investment and export opportunities, promote regional pride, and create sustainable jobs.
SFFC Vice chair Monica Radomiljac said after more than ten years of successful operations the Counil was thrilled to receive state government support to strengthen its efforts, enhance the Genuinely Southern Forests brand, and secure its future viability.
"The Southern Forests Food Council is delighted with the state government's funding announcement with the timing aligning well with our ten-year milestone celebrations and our focus on enhancing existing projects and exploring new initiatives," said Radomiljac.
"We thank Premier Roger Cook for his acknowledgement of the support that the Food Council provides to growers and businesses in the Southern Forests region and look forward to liaising with the minister for regional development, Don Punch and the minister for agriculture and food, Jackie Jarvis , on future projects that have the potential to add further to the many successes the Southern Forests Food Council has achieved for the region's producers and businesses.''
The funding will enable the SFFC to focus on activities and implement strategies that secure its long-term sustainability and enhance the brand, including an innovative project to connect new markets, provide greater transparency and efficiencies for producers, and demonstrate the local industries commitment to ethical and sustainable practices and produce.
"The Southern Forests Food Council plays an important role in helping local producers, culinary and tourism operators to thrive and increase their contribution to the region's economy, stimulating growth and jobs," said regional development minister Don Punch.
"This funding will assist the Council to build on the gains it has made to pursue further trade and investment in the diverse range of businesses and industries in this beautiful part of our state."