United Fresh report says more shoppers are investing in their health and wellbeing
Health-conscious New Zealand consumers are increasing their spend on fresh produce. That's according to United Fresh's sixth annual Trend Report for New Zealand.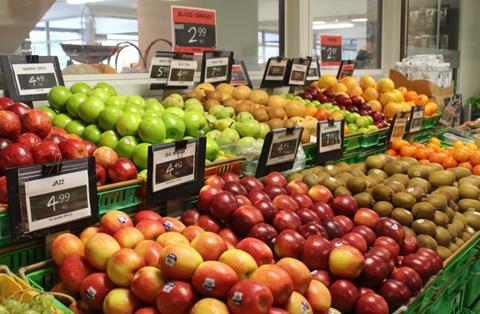 The report is based on numerous sources, including the findings of the 5+ A Day Charitable Trust's Awareness and Consumption Survey, conducted by NielsenIQ in September 2022.
"Kiwi (New Zealand) shoppers have started to prioritise investing in their health," the United Fresh report said.
"In the fruit and vegetable aisle alone, 35 per cent of consumers surveyed towards the end of last year reported increasing their spend on fresh produce for health reasons."
Copycat cooks
Along with health and wellbeing, the report said restricted budgets would shape trends around how and where New Zealanders consumed fresh produce in 2023.
United Fresh predicted eating out would be one of the first luxuries trimmed from weekly household expenses, however they would still crave the unique flavour combinations offered at their favourite restaurants or take-away stores.
"Enter the copycat trend – driven by social media channels featuring recipes that mimic the dishes served by famous chefs or easy 'fake-away' hits like fried cauliflower," the report said.
"Home cooks are keen to try preparing restaurant-quality food without the cost or the added calories and salt.
"This trend has also been born out of a renewed confidence in the kitchen from spending so much time at home and has seen an increase in adventurous palates as people become bored of the same old family dinners."
Trending recipes
Over 45 per cent of New Zealand shoppers are going online or turning to social media for new recipe inspiration, according to the report.
"TikTok is dominating the digital space and is expected to continue to influence over 1 billion users this year," the report said.
"Cooking hacks, recipes and food trends from TikTok contributors around the world are creating new trends on an almost daily basis. And while the platform often gets publicity for the craziest viral posts, such as avocado butter boards, it's an increasingly valuable platform for sharing innovative ideas."
Kits catch on
Meal kits will also be a significant fixture for the New Zealand grocery industry in 2023, according to the report, with consumers looking for quick solutions to get dinner on the table after a busy day.
"Alongside our increasingly global palates, expect kits in your local shops to feature more recipes for specialty food, exciting food combinations, sustainable packaging, interactive social media links and international dishes from around the world," the report said.
United Fresh is a member-based organisation that aims to support and promote the New Zealand fresh produce industry.