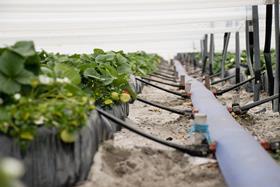 The Queensland state government has announced a new 35 per cent rebate on water charges for the state's horticulture growers.
The additional discount on sunwater and seqwater irrigation charges for horticulture growers is in addition to the 15 per cent discount provided to all irrigators for the next three years as part of the state government's Covid-19 economic recovery plan.
Glenn Butcher, Queensland minister for regional development, manufacturing and water the rebate was part of the government's A$81.6m commitment to reduce irrigation prices across the state.
"Supporting high employment industries is vital for Queensland's recovery from the global Covid-19 pandemic," Butcher said.
"Irrigated agriculture – including fruit, vegetable, nut and turf operations – is one of Queensland's most important industries, both in terms of employment and value to our economy.
"This rebate will take the water cost reduction to a 50 per cent discount for horticultural irrigators in recognition of the significant jobs supported by these crops."
The move was welcomed by industry body Growcom with chief executive commending the government for making the scheme easy to access.
"This rebate is the single most significant initiative this government has put into place to directly benefit the horticultural industry and the jobs it supports," Barnard said.
"Keeping the red tape to an absolute minimum will ensure more funds would flow to irrigators who can use the support to grow their businesses and invest in the regional communities that rely on them."
Butcher said growers would be able to apply for the rebate immediately after paying their first bill of the new financial year.
"Every drop of water used to irrigate horticultural crops in the next three years will be eligible for the discount, whether growers apply tomorrow or on 31 December, 2024 when the scheme ends."