Shelf-life extension solution extended to Australian market
J-Tech Systems has signed a partnership agreement with GreenKeeper.
The deal makes J-Tech Systems the Australian supplier of GreenKeeper's shelf-life extension solution.
The deal was announced at this week's World Avocado Congress in Auckland.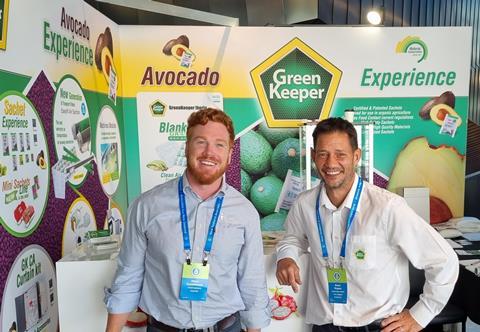 GreenKeeper's granules packet is added to pre-packed or bulk packaging to creates extremely low levels of ethylene and a stable modified atmosphere designed to considerably prolong the shelf life of fruit and vegetable products.
"'We've developed a strong partnership with GreenKeeper that allows J-Tech to support of the fresh produce industry's move to a sustainable future as well as delivering another solution for combating food waste," said J-Tech Systems' packaging sales manager, Mitchell Pursehouse.
"'J-Tech Systems is all about delivering the best solutions and innovations into the marketplace nationally. With this latest ethylene absorbent product from GreenKeeper, we're again leading the way by delivering another great solution for reducing food waste right across the supply chain in the Australian fresh produce industry."