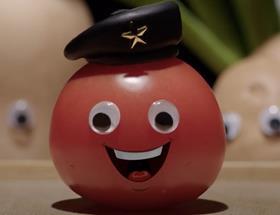 Jenkins Freshpac Systems has used the power of animation to underline its credentials in the sustainable packaging space.
The New Zealand-based company launched the 'Join the Vegelution' campaign earlier this year. The centrepiece of the campaign is a video (see below) featuring a bunch of animated fruit and vegetable characters waging a crusade for healthier, more environmentally friendly living conditions.
Jamie Lunam, general manager of Jenkins Freshpac Systems, said the campaign has been designed to take a humorous look at a serious topic.
"We're extremely proud of our status as industry leaders in innovative sustainable packaging, but to cut through the industry clutter and noise to get our message across we knew we needed to take an innovative approach. So why not let the vegies do the talking for us? We figured, if they could, they'd be demanding better packaging options," said Lunam.
The 'Join the Vegelution' video has already received over 3,500 plays since its soft release on YouTube in October.
Lunam said the campaign allows Jenkins Freshpac Systems to relaunch its Enviro Pac range, which includes paper packaging, plastic-free fibre netting, cardboard packaging, eco labels, fibre trays and bio film.
"Our Enviro Pac range, launched a decade ago, is at the forefront of where our industry is heading," he explained. "It's about providing a much more circular approach to packaging in horticulture and with new products being launched within the range all the time, it's vital we make sure there's strong industry awareness of this range."