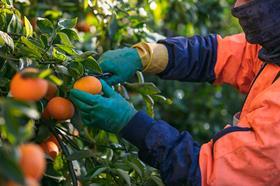 Australia's Federal Minister for Agriculture, David Littleproud, says Australian states are holding up the arrival of much-needed reinforcements for the Summer harvest, calling the inaction a "failure of Federation".
In an interview with ABC RN Breakfast, Littleproud said the current labour shortages across the nation could have been avoided.
"There has been an opportunity since August (2020) when we reopened the Pacific and Seasonal Worker programmes for workers and we found 25,000 pre-vetted work-ready men and women from 10 Pacific nations ready to come in," explained Littleproud.
"The states at national cabinet said that they wanted to own the quarantine arrangements, which we respect. (In) December that was reaffirmed, Daniel Andrews was one of the key premiers to reaffirm that, but sadly, they've had a proposal from agricultural industries in Victoria sitting on the desk since October."
Littleproud said agricultural industries have put forward three proposals which would involve the use of Aspen medical, a global provider of healthcare solutions.
The proposals include Aspen medical taking over the hotel quarantine for workers coming into Australia, the quarantine being completed on farm (an approach currently underway in Queensland and being audited by Aspen medical), or a tent city being created, which would see a closed loop formed between farm and tent city in a particular area.
"The federal government sees no impediment in stamping the visas under any of those proposals. Aspen medical is a highly recognised international company, (so we're asking) please just do the job, and we will stamp the visas. It's been as simple as that," said Littleproud.