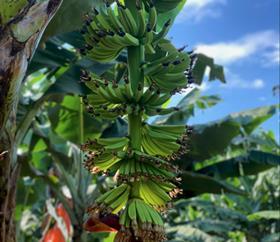 LaManna Premier Group's (LPG) chief executive, Anthony Di Pietro, has announced the company is expanding its banana operations with the acquisition of two established farms in the Northern Territory and Queensland.
LPG will acquire 100 per cent ownership of Darwin Fruit Farms' (DFF) banana growing operation in the Northern Territory. Formerly a joint venture with Piñata Farms, the acquisition is set to help LPG regain its focus on growing bananas in TR4 Panama effected soil and continue to supply customers in the Northern Territory and across Australia with consistent commercial quantities of bananas year round.
"DFF is a cornerstone to LPG's banana strategy, ensuring geographical diversity of our growing operations," said Di Pietro. "Piñata Farms will continue separately, owning and focussing on Honey Gold mangoes. We look forward to continued work with Piñata in our national ripening and service provision relationship."
Di Pietro also revealed LPG has acquired the Cavallaro Banana Farming operations in Innisfail, Queensland.
"I can confirm LPG will acquire the Cavallaro Banana Farming operations, a 100-acre banana farm in the Innisfail area, located close to our Australian Banana Company 'ABC' packing operations," Di Pietro said.
"A quality and established growing operation since 1998, Cavallaro Banana Farming will become part of the Australian Banana Company, under the general management of Steve Morice. Anthony Cavallaro will continue to support in an advisory capacity the growing systems and processes to produce a quality product," he added.
The acquisition further expands LPG's farming footprint, and supply arrangements to LPG's major and independent retail customers across Australia.