APAL CEO encourages growers to look beyond domestic market as Class 1 volumes ramp up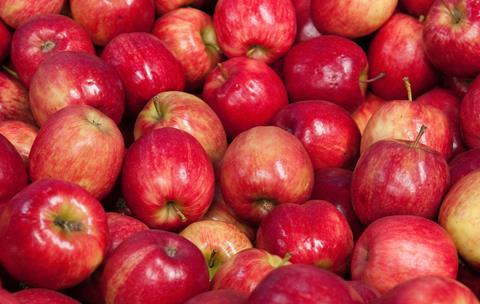 Export development and crop rationalisation hold the keys to unlocking added value for Australia's apple industry.
That's the view of Philip Turnbull, chief executive of peak industry body Apples and Pears Australia (APAL).
In an update published in the latest edition of AFG, Turnbull highlighted that an increasing volume of premium-grade apples wasn't translating to improved orchard gate returns for Australian growers.
The 2021 Australian season produced 232,000 tonnes of Class 1 apples across all varieties, 26 per cent more than in 2020.
"The combination of new high-density plantings of new club varieties and productivity gains has the potential to consistently provide more Class 1 tonnes in 2022, in 2023 and beyond. There has not been a corresponding reduction in older varieties," Turnbull said.
"Historically a strong market, in recent years the apple market has become oversupplied with unsustainably low wholesale prices. The pear market continues to struggle with the overhang of fruit once destined for a canning market that has since all but disappeared.
"Low wholesale prices, discounting by retailers and low-priced commodity varieties making club varieties look expensive means poor returns all round."
Based on historical data, Turnbull said a "healthy" Australian domestic market, at which prices cover production costs, is one where Class 1 apple volumes are around 180,000 tonnes, some 20 per cent below the volume produced in 2021.
Given the predicament, Turnbull urged industry members to review their future production forecasts and work with APAL to pursue international trade opportunities.
"We need to export meaningful volumes of Class 1 tonnes to reduce our dependence on the domestic market, taking supply from packing sheds in all states and quality fruit from growers who have previously deemed export too risky," Turnbull explained.
"We are also asking growers to consider their poorest performing blocks and what future, if any, these have."