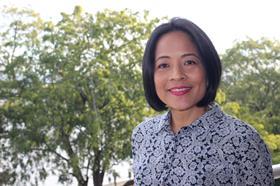 Marsha Aralar has been appointed national programme manager of Growcom's industry-led Australian training and certification programme for fair and ethical employment, Fair Farms.
The Fair Farms programme has been designed with input from Australian farmers and retailers and offers local training and support to participating farms. It supports all members of the Australian horticultural supply chain.
In a release, Growcom highlighted the wealth of experience Aralar would bring to the role, having worked in a variety of food safety and compliance roles across Australia and the Middle East.
Aralar's aim will be to strengthen relationships across horticultural and grower communities. Her international qualifications in quality assurance and public health, coupled with an energetic personality, marks an exciting new period for Fair Farms and Growcom.
"In my previous role I was lucky enough to get onto farms and get my boots dirty. I really enjoy engaging with growers, getting to understand their business and concerns, and helping them meet market and regulatory requirements," said Aralar.
Now in its second year, Fair Farms is backed by Coles, Woolworths and Aldi, demonstrating a commitment to fair and responsible employment practices from all three major retailers.
"Our goal from here is to build a critical mass of Fair Farms certified businesses. This will enable ethical buyers and sellers to work towards improving the conditions for farm workers, stamping out exploitation," explained Aralar.
"It is an exciting time to join the team at Growcom. I am looking forward to further enhancing Fair Farms and driving the continued success of the program and showcasing our world-class growers," she added.
Fair Farms is developed and delivered by Growcom with support from the Fair Work Ombudsman, the Federal Department of Agriculture, Water and the Environment and Ausveg.