Australian citrus packer-exporter to implement Trust Codes Global's traceability solution after effective trial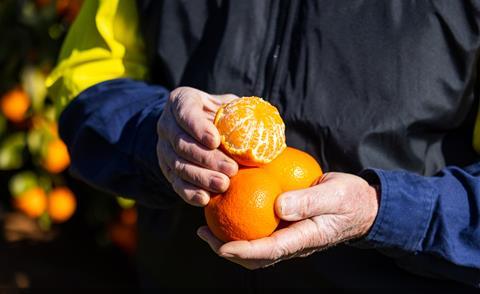 Mildura Fruit Company (MFC) is set fully implement Trust Codes Global's traceability solution in 2023 after a successful trial. MFC originally deployed the solution as part pilot project held in collaboration with Citrus Australia and the Victorian government.
Stuart Monger, finance manager at MFC, said traceability played an important role for the company.
"We want our customers to feel confident and be reassured they are buying 100 per cent Australian citrus. We have moved beyond the pilot phase of the project to a full deployment this year as part of that commitment, seeing the value gained throughout the pilot," said Monger.
"We chose Trust Codes Global because they truly understood our needs, and they offered an integrated solution with very strong machine learning capability."
Trust Codes is a New Zealand-based subsidiary of VerifyMe, that provides brand owners time and temperature-sensitive logistics, supply chain traceability and monitoring, authentication, anti-counterfeiting, and data-rich brand enhancement services.
The solution employed by MFC will leverage the new GS1 Digital Link standards to provide traceability through the supply-chain to the end consumers. Logistics and retailers participate in the traceability programme by scanning the GS1 formatted QR code, and consumers are encouraged to interact with engaging content, educational information and a game that they can play and share on retailers' social media.
Adam Stedham, chief executive of VerifyMe, was delighted that MFC decided to deploy traceability with Trust Codes Global.
"VerifyMe acquired Trust Codes to vertically integrate its technology stack, brand protection, and brand enhancement offerings into our authentication segment. Trust Codes' deep domain expertise and product development in machine learning and AI, and industry expertise in food, nutrition, beverage and nutraceuticals, provides the capability to deliver better outcomes to customers facing counterfeit, brand connection and diversion issues," said Stedham.
"Incorporating the Trust Codes Global world leading product cloud into VerifyMe's authentication services significantly elevates our traceability offering. As a product offering, our clients now have access to data-driven brand protection and standards-based traceability out of the box.
"Trust Codes Global has a proven platform, with customers like MFC who is leading the way in traceability and GS1 2D barcode migration. We believe VerifyMe is well positioned to lead North American and European customers along the journey of complying with new traceability requirements."